Gas vs. Electric Car Fires [2022 Findings]
Every year, car fires cause over a billion dollars of property damage losses and kill hundreds of people. Hybrid vehicles have the most vehicle fires, followed by gas and then electric vehicles.
Free Auto Insurance Comparison
Secured with SHA-256 Encryption
UPDATED: May 13, 2022
It's all about you. We want to help you make the right coverage choices.
Advertiser Disclosure: We strive to help you make confident insurance decisions. Comparison shopping should be easy. We partner with top insurance providers. This doesn't influence our content. Our opinions are our own.
Editorial Guidelines: We are a free online resource for anyone interested in learning more about auto insurance. Our goal is to be an objective, third-party resource for everything auto insurance related. We update our site regularly, and all content is reviewed by auto insurance experts.
Can't-Miss Facts
Millions of gas, hybrid, and electric vehicles are recalled annually for fire risks
Gas vehicles have the most manufacturer recalls for fire risk defects
Electric vehicles catch fire less often, but electric car fires can be harder to put out than gas car fires
With the recent electric vehicle fires featured in the news, such as the Tesla car fires, many electric car owners are worried about their cars spontaneously bursting into flames. Are electric cars more likely to catch fire?
While most electric vehicle manufacturers will say their vehicles are safe and no more likely to catch fire than a gas vehicle, we wanted to double-check the data to see if electric vehicles are at a higher risk.
In addition to looking into fires and recalls to see if electric vehicles are more prone to car fires than gas or hybrid vehicles, we will also cover the following topics:
How cars catch fire
Expert advice on car fires
Frequently asked questions
These sections will cover everything from what to do if your car catches fire to what type of automobile insurance pays for fire damages.
Before you dig in, do you know if you are covered for fire damage to your car? Make sure to review your auto insurance policy. You can enter your ZIP code into our free quote comparison tool to find some options.
Read on to see what causes car fires and if your electric vehicle is at a greater risk of catching fire than a gas vehicle.
Statistics for Gasoline vs. Electric Car Fires
Are electric cars more likely to catch fire? To determine whether gas or electric cars are at a greater risk of catching fire, our team of researchers dived into data from the National Transportation Safety Board (NTSB), Bureau of Transportation Statistics (BTS), and government recall data from Recalls.gov.
Below is what our researchers found for electric car fire statistics and recalls by vehicle type.
Fires by Vehicle Type
You're more likely to see a gas car fire after a collision than an electric car fire, simply because electric vehicles aren't as common on the roads as gas vehicles. However, this doesn't necessarily mean that electric vehicles are less likely to catch fire.
To find the rate of car fires by vehicle type, we collected the latest data on car fires from the NTSB and calculated the rate of fires from sales data from the BTS. Take a look at what we found below.

Hybrid vehicles actually come in number one with the most fires per 100K sales. Gas vehicles are second, and electric vehicles place third, with only 25 fires per 100K electric vehicle sales.
Based on this data, electric vehicles don't catch fire nearly as much as the news claims. Hybrid cars seem to be the most dangerous for fires, followed by gas vehicles.
Fire Recalls by Vehicle Type
While the number of fires by vehicle type shows electric vehicles don't catch fire that often, we wanted to dig a little deeper into fire hazards with electric vehicles and look at recalls. Our team of researchers collected data on the latest recalls from 2020 that involved recalls for fire hazards. The results for the car fire recalls are below.
Both hybrid and electric vehicle recalls were all related to battery issues. This is a stark difference from the gas recalls, which were recalled for issues with fuel leaks, electrical shorts, and anti-lock braking systems (ABS).
Based on this, in EV and hybrid vehicles, it seems to be mostly battery issues that can lead to fires, rather than electrical wiring issues. Regardless of the vehicle type, a car fire is dangerous.
Just how dangerous is a car fire? According to the National Fire Prevention Association (NFPA), an estimated 560 people died in 2018 from car fires, with the majority of these fatal fires caused by collisions. Car fires also caused an estimated $1.9 billion in property damage losses in the U.S.
Enter your ZIP code below to compare auto insurance rates.
Secured with SHA-256 Encryption
The Difficulty of Putting Out Electric Car Fires
While the data shows that electric fires aren't as common as gas fires, this doesn't mean they are any less dangerous.
In fact, lithium-ion battery fires in electric cars are significantly harder to put out than gas fires, and most firefighters aren't familiar with how to put out EV fires since electric cars are relatively new. If you live in one of the best states for electric vehicles, though, it is more likely that firefighters are experienced in putting out electric vehicle fires.
Because EV batteries are essentially their own fuel source, they can burn for hours and be extremely difficult for firefighters to cool down.
Even when an EV fire appears to be out, it can reignite, which is why it's so important for firefighters to be trained in putting out fires in the new hybrid and electric vehicles that are being manufactured.
"Electric automobiles catch fire less frequently than gasoline-powered cars, but the duration and intensity of the fires can make them considerably more difficult to put out due to the use of lithium-ion battery packs. Lithium-ion batteries are notoriously difficult to keep cool. Even after appearing to be turned off for 24 hours, the batteries can generate enough heat to re-ignite."

                                                           – Axel Hernborg, CEO of Tripplo.
What causes a car to catch fire? While a fire can be caused by just one thing, like a battery explosion, it is more likely that a number of factors led to the fire.
Take a look at the graphic below to see some of the main causes of car fires.

In older vehicles, the wiring and batteries start to break down, putting them more at risk of catching fire in an accident. Since most electric vehicles aren't yet at the advanced age of older gas vehicles, there currently isn't any data showing if they will be at a higher risk of battery and electric explosions as they age.
However, EV vehicles are at risk of battery fires due to overcharging and high temperatures, which is a risk gas car owners don't have to worry about.
Insights and Tips on Car Fires
Car fire statistics can help you determine if your vehicle is at risk or not, but what should you do if faced with a car fire? Whether you are in a car fire today or next year, knowing what to do will help keep you safe.
We've asked a number of car experts for their advice, from directors of GPS fleet tracking to managers of car companies. Read on to see what they have to say about staying safe from car fires.

"Electric car fires are harder to put out because the batteries can be very difficult to cool. Because of this, they can essentially ignite all by themselves because they are so hot. It can take up to an entire day for these batteries to cool down, so electric cars have to be watched for a long time to ensure they don't catch fire again.
"While electric car fires burn longer and sometimes hotter than gas car fires, I wouldn't necessarily say electric cars are more dangerous. They don't catch fire at a higher rate than gas cars, so you are not at a greater risk of a fire occurring. A fire in either one of these cars is going to be extremely dangerous.
"A couple of things you can keep an eye out for are any rapid changes in fuel or oil levels, as well as any leaking oil or electrical problems. If you recently got an oil change, but notice spilled oil, that may be a risk.
"If your car catches fire, you need to cut the ignition by turning it off and get out of there immediately. Don't waste time getting personal items out; make sure every passenger in the vehicle gets out as quickly as possible.
Go far away from the car so that you are safely distant from flames and smoke, and call 911.
"To prevent your car from being a fire hazard, make sure to look for loose wires, leaking oil, and rapid changes in fuel and oil levels. Never forget to turn your car off and take the key out of the ignition when you pump gas."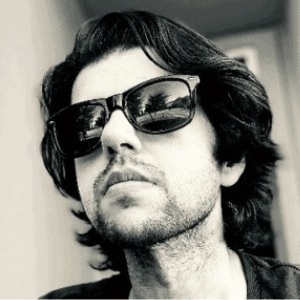 Daivat Dholakia is the Director of Operations at Force by Mojio.
Force by Mojio provides GPS fleet tracking for small businesses.
---
Why are electric car fires harder to put out than gas car fires?
"Electric car fires are harder to extinguish simply because of the battery design. Gasoline fires have a single reaction, while electric car batteries can have a prolonged source of energy to fuel the fire. This makes extinguishing an electric car fire more difficult."
What are the differences?
"The main difference is electric vehicles have lithium batteries. These batteries contain large amounts of energy which can make a fire very difficult to put out."
In your opinion, are electric vehicles more dangerous than gas vehicles?
"With all that being said, electric vehicles are still safer than their gas engine counterparts. Tesla claims gasoline-powered cars are 11 times more likely to catch fire."
What things should you keep an eye out for in your vehicle that could lead to a fire?
"Maintenance! A well-maintained vehicle will have less chance of catching fire. Checking for damage or wear and tear regularly can help prevent any incidents like a car fire from happening. Oil leaks, exposed wiring, and similar maintenance issues can increase the risk of a vehicle fire."
What are the signs your vehicle is about to catch fire, and what should you do if your vehicle is on fire?
"You want to have preventive measures in place and have a checklist. Keep your eye out for the following:
A sudden drop in fuel or oil levels
Extreme changes in the temperature of your engine
Smoke or sparks
Leaking fluid under your car
Fuses that pop repeatedly
Strange smells, including burning or smoke
These can all be signs that something is wrong or about to catch fire."
How can you make sure the vehicle you drive isn't a high-risk vehicle for catching fire?
"You will want to ensure you have all recalls taken care of. You want to ensure the vehicle has no damage, especially near the lithium battery. Watch for red flags with charging issues, such as your battery not holding a charge or draining faster than normal."
Do you have any personal experiences with car fires?
"Thankfully, no. I do keep a fire safety kit just in case, though."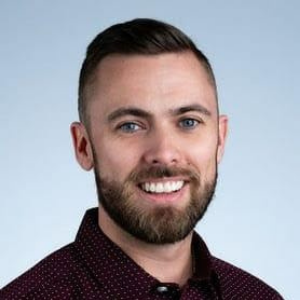 Ross Sparks is the Editor-in-Chief at TheSolarAdvantage.net.
His team provides RV solar product reviews and DIY guides.
---
What are the reports of Tesla electric car fires?
"What are the reports of Tesla electric car fires? The automaker has been hit with a series of fires in its cars, raising questions about the safety of its vehicles.
So far, there have been five reported fires in Teslas, including one that killed two people in California. Investigations into all of the incidents are ongoing.
While each fire is unique and must be looked at individually, some experts believe that there may be a link between the fires and how lithium-ion batteries are designed. Tesla has released a statement saying that it is working to improve the safety of its vehicles."
What could be causing these fires?
"It is unknown what could be causing these fires, but they may result from a mechanical failure or a faulty fuel system. In each of the five cases, the gasoline-powered cars spontaneously caught on fire after driving for a short distance.
Firefighters quickly extinguished the fires, but it is possible that had the cars been in traffic, they could have caused significant injuries or even fatalities. Some experts have suggested that the batteries in these cars may be defective and could be a source of the fire.
Tesla has released a statement saying that it is working to improve the safety of its vehicles, but it is not clear what steps the automaker is taking to investigate or fix the issue."
How would you feel if your Tesla caught on fire?
"I wouldn't feel too great about it if my Tesla spontaneously caught on fire. Luckily, I've never had that happen to me, but it's always worrisome to think about. I guess the biggest concern would be the potential for injury if the car were in motion. And of course, any damage to the car would be a big inconvenience."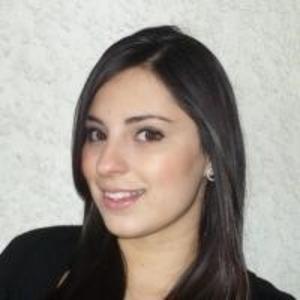 Melanie Cohen is the co-founder of Instya.com.
Her company provides auto part info and listings.
---
"Gasoline/petrol is a hydrocarbon liquid that vaporizes at a relatively low temperature. Hence, when you pour it over an open flame, the vapors from the liquid-gas ignite and burn quickly and go out easily. It causes rapid combustion, but the fire burns itself out quickly.
The vaporized hydrocarbons are more volatile than butane and other fossil fuels, so they're suitable for starting campfires or barbecuing meat. This is why we use gasoline for fire starting.
As for electric vehicles, gasoline/petrol cars benefit from a stored energy source—petrol at the gas station.
The electric vehicle has no stored energy source, so it will catch fire if it's left for a long time with the battery drained.
Fire hazard is always present in an electric car. Electric cars can also short circuit by touching each other through high voltage connections that are not designed to handle both positive and negative voltages simultaneously.
Yes, there are many fire hazards involved in electric vehicles. There is the risk of battery fire, which is worse than that of a gas car, and there is also the risk of electrocution from faulty wiring. Electric vehicles are much more likely to catch fire than gas cars.
The average person doesn't need to worry about the risk, especially if they are not driving an electric car or working on it. The risk for the average person is close to zero. But if you're the owner of an electric vehicle or working on it, you need to worry about this risk."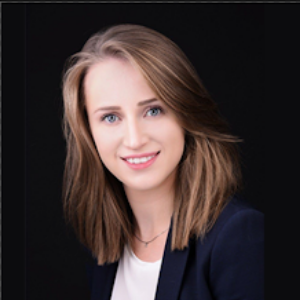 Katherine Brown is the founder of Spyic.
Spyic offers a remote monitoring app for parents.
---
"EV fires are tougher to extinguish than traditional fuel-related fires due to the battery source itself. A lithium-ion battery creates an electro-chemical fire, whereas a petroleum fire is purely organic. Electrochemical fires are hotter, contain more energy, and can reignite if proper suppression methods aren't used.
EVs are still new. So when something goes wrong, they become the center of attention. However, according to a recent NHTSA study, EVs are at a much lower risk of incidence by a factor of about 50%. From another perspective, there are fewer moving parts in an EV, and energy conversion doesn't involve combustion which also makes them safer.
Where there's smoke, there's fire. And usually, before smoke, there is an odd smell. Whether you drive a traditional fuel vehicle or an EV, keep your senses tuned to smells in the cabin, especially harsh or acrid ones coming from the vents.
Additionally, you can detect the first signs of a fuel leak after you park your car after a long drive. If you pass by the engine compartment when you shut down, and you can smell fuel, it's because fuel vapor is escaping somehow. This easily fixable issue is often ignored for days, weeks, or months.
If your vehicle catches fire, do not panic. You will always have a sign, whether audible, visual, olfactory, or all of the above. When you have a sign, you've got at least a few seconds. And seconds can make all the difference.
If you are on the freeway or surface streets, target your "out." see if there is a place that you can easily maneuver to that gets your vehicle out of other people's way while also giving you room to evacuate safely.
Have a plan. Thinking about a situation like this ahead of time can also save your life. Are there kids in the car? Car seats? Child safety locks? Other passengers? Pets? Help yourself first, then kids, passengers, then pets. Never reach for belongings.
Numerous tools exist online and at auto parts stores that can help you slice through seat belts and break the shatter-proof glass. They are inexpensive. You can mount them discreetly where you can easily reach them. They can be the difference between your being trapped or surviving.
Onboard fire suppression. Small fire extinguishers exist to help you with this too. If small flames enter the cabin from vents or floorboards, these mini extinguishers carry enough suppression to help you get out before things reignite.
You will never be able to extinguish a car fire. Your role is to evacuate safely and get as much distance from the vehicle as you can while seeking help.
The best thing you can do in terms of prevention is to make sure that you care for your vehicle properly. Don't ignore warning signs like overdue service, fuel, or chemical-like smells. If your vehicle is newer and needs software updates from time to time, be sure to get them and understand what those updates are for.
In many cases, these software updates are designed to create efficiencies that lower battery temperatures.
In the 20 years that I spent working on vehicles, I only had one instance of fire in my shop. After a complete air-conditioning overhaul on a vintage SUV, I heard an odd sound coming from the compressor while I was doing post-repair tests and checks. I immediately went to shut the vehicle down.
When I went back to the engine compartment, I noticed one of the AC hoses had an enormous bulge in it. I was running for my fire suppression kit when I heard the hose rupture and flames ignite. Fortunately, I knew this was coming from the signs I saw and was back to the vehicle with the proper suppression kit in seconds.
The vehicle suffered no damage other than the faulty AC components. New parts were ordered, reinstalled, and the vehicle was left as good as new.
If you visit a junkyard in any city or town, you'll be able to walk through the vehicles and will undoubtedly see car fires, some severe, some moderate. Car-fire vehicles account for a handful of the hundreds of other vehicles that are in there. In other words, car fires are rare. But they do happen. And now you know how to be prepared no matter what type of car you drive."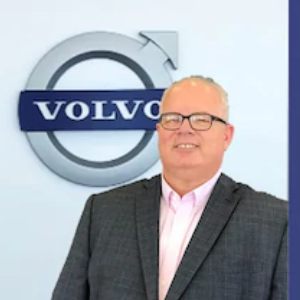 Lance Willis is the general manager of Bayway Volvo Cars.
His company provides auto service and sells pre-owned cars.
---
Frequently Asked Questions: Vehicle Fires
If you've ever seen a car fire or been in a car fire, you know how dangerous and scary they can be. Learning more about vehicle fires can help you stay on the lookout.
We are going to go over some of the most commonly asked questions about car fires, such as Tesla battery explosions. From which cars catch fire to insurance questions, it is all answered here.
#1 – How common are vehicle fires?
According to the NFPA, vehicle fires account for roughly 16% of reported fires. It is rare for a vehicle to catch fire just sitting in a garage; it is more common for vehicles to catch fire after a crash.
#2 – Where do most vehicle fires start?
Most vehicle fires are caused by a crash. What causes a car to catch fire in an accident? Most fires originate within the vehicle, such as a broken fuel line coming into contact with an overheated engine.
#3 – How do you put out a car fire?
It is best to avoid trying to put the fire out yourself. Instead, simply get out of the vehicle and move a safe distance away in case of an explosion. Call for help and let the professionals handle it, especially if it is an electric vehicle fire.
#4 – Will insurance cover my car if it catches fire?
If your car caught fire from a collision, it would likely be covered under collision insurance. However, if your car caught fire from vandalism or a forest fire, it will be covered under comprehensive insurance. Comprehensive insurance isn't mandatory, but it is a great coverage to have.
#5 – Can I sue if my car caught on fire?
If your car caught on fire in the driveway because of a manufacturer error, such as a design flaw or defective battery, you could file a lawsuit against the company. However, if your car caught fire because of an accident or lack of maintenance, you usually won't have a case.
You may also have a case if your car caught fire in a wildfire and your insurer canceled your comprehensive insurance because you live in a wildfire area. Recently, California banned insurers from canceling homeowners insurance for customers who live in wildfire areas.
#6 – What cars catch fire the most?
Based on our study results, hybrid vehicles have the most vehicle fires per 100K vehicle sales, followed by gas vehicles. Electric vehicles have the fewest fires per 100K vehicle sales.
#7 – Which Tesla Model catches fire?
Some of the Teslas that have caught fire have been the Tesla Model S Plaid, Tesla Model 3, and Tesla Model X. Some of the Tesla fires were from collisions, while others were from Tesla battery issues that led to Tesla battery explosions.
Tesla claims that the Tesla problems with fires are rare, but while it is unusual for the cars to catch fire while simply charging in the garage, it has happened.
#8 – Can a car burst into flames?
Yes, a car can burst into flames after damage from an accident. For example, there may be an engine fire after spilled fuel comes into contact with an overheated engine. Or a car may catch fire in a driveway due to a number of factors, such as battery defects or faulty electrical lines.
Enter your ZIP code below to compare auto insurance rates.
Secured with SHA-256 Encryption
Methodology: Researching Auto Fires by Type
To discover how many electric cars catch fire every year and are recalled for fire risks compared to gas vehicles, our team pulled data from the following sources:
National Transportation Safety Board (NTSB)
Bureau of Transportation Statistics (BTS)
Recalls.gov
Using NTSB data on fires, our researchers calculated the rate of fires per 100K sales for hybrid, gas, and electric vehicles using sales data from the BTS. This allowed them to see if electric vehicles were actually catching fire at a greater rate than other vehicles.
To round out the investigation, our researchers also pulled data from 2020 on from Recalls.gov to find which vehicles were recalled as fire hazard risks.
What our researchers found is that despite the focus on EV fires in the news, they are not inherently more dangerous than gas or hybrid vehicles, although electric fires tend to be more difficult than gas fires to extinguish.
Whatever you drive, make sure you familiarize yourself with safety protocol for car fires to keep yourself and others safe on the road.
Now, are you ready to save money on your auto insurance and make sure you are protected from car fires? Enter your ZIP code into our free auto insurance comparison tool to get started today.